Protect your


|


from hackers
Are you an easy target for hackers? Our single platform solution helps you find and fix the security issues modern cyber-criminals prey on.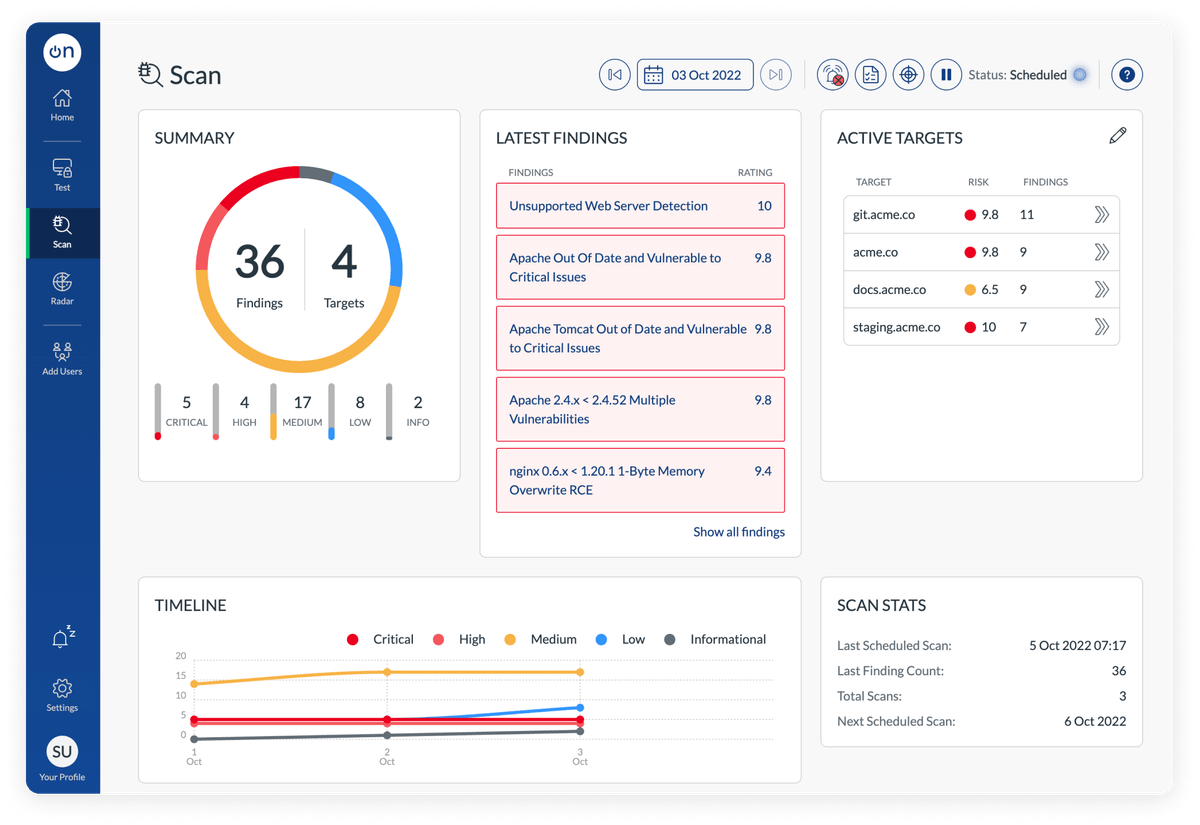 One of your users is using the same password across multiple sites
Possible Javascript hijacking attempt in process on www.acmesite.com
New typosquat domain
identified
One platform. Multiple security solutions.
A single platform that brings you all the products and services you need to mitigate the most dangerous attack classes used by modern cyber-criminals.
ONSECURITY PROTECT: SCAN
Scan: Continuous vulnerability scanning and attack surface management
Unpatched systems are a hacker's best friend. OnSecurity Scan continuously monitors your systems for vulnerabilities, so you can fix them as soon as they arise.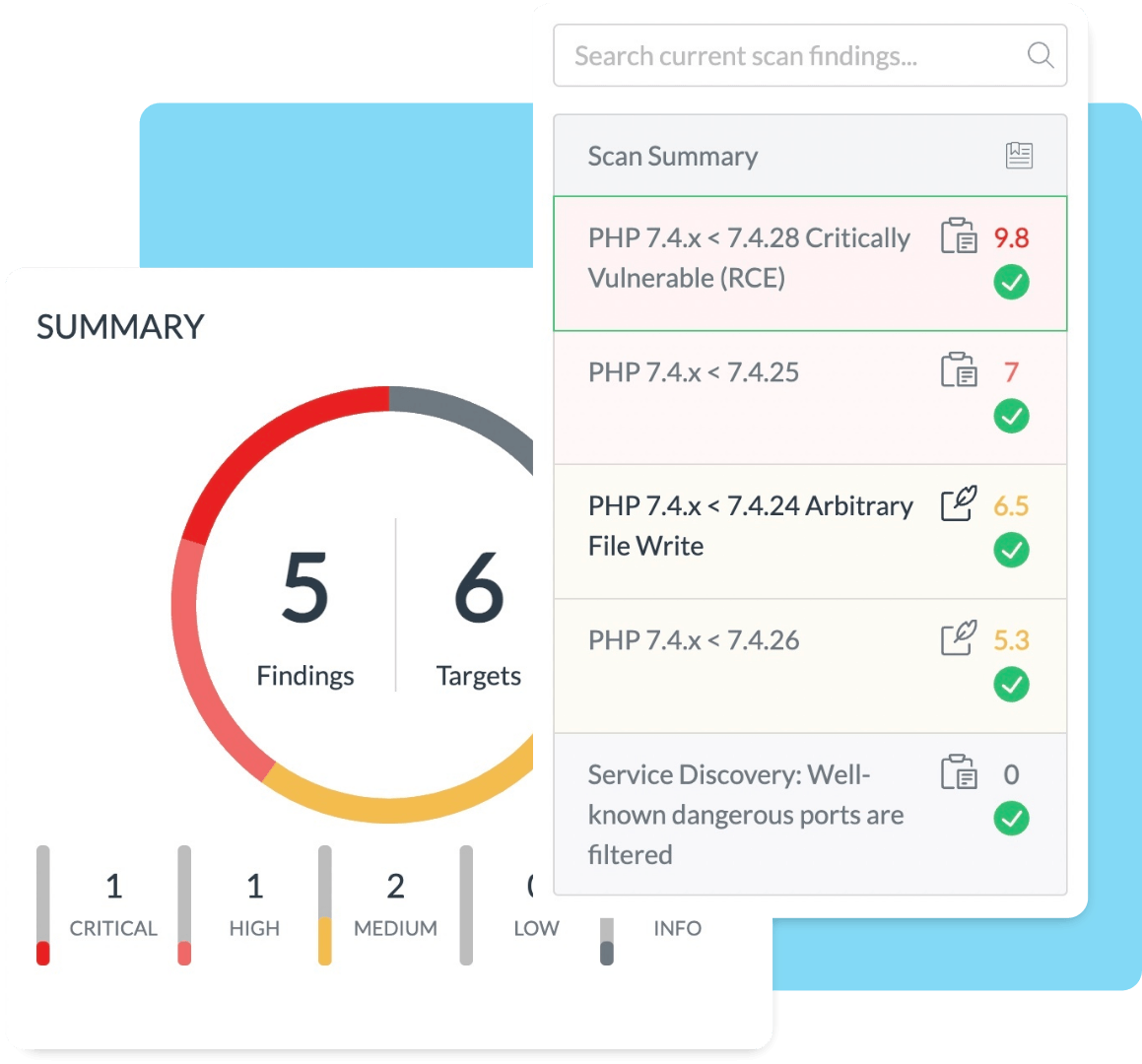 Simple but incredibly effective
Scan identifies targets for you and starts protecting you right away.
Cutting-edge scanning tech
24/7 Attack Surface Monitoring
ONSECURITY PROTECT: RADAR
Radar: See what a hacker sees
OnSecurity Radar lets you see your business through the eyes of a hacker, so you can tell which attack classes you're most vulnerable to and take immediate action. Enterprise-grade threat intelligence, for everyone.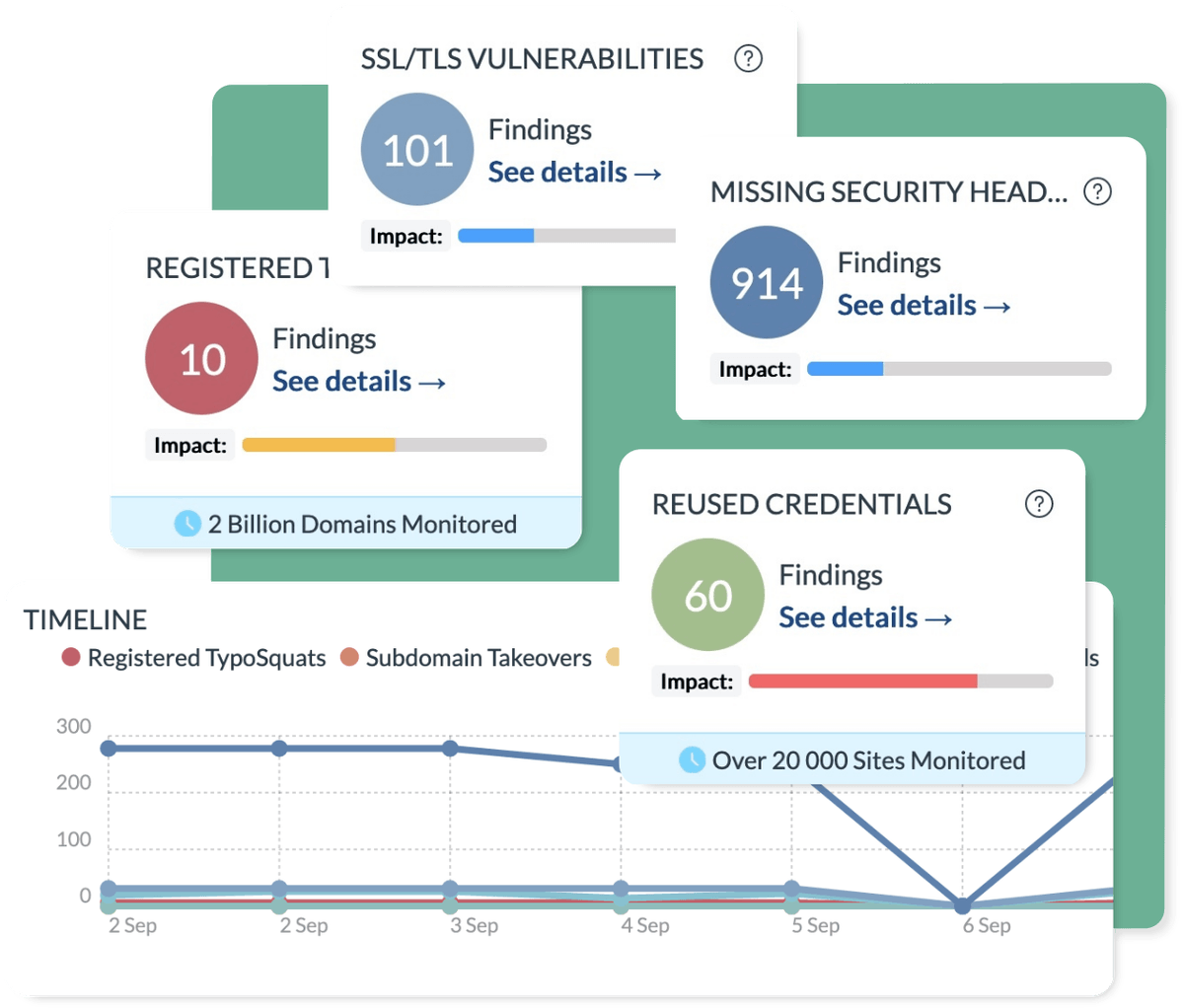 Find problems you didn't know you had
Knowledge is power. Radar monitors the Internet, darkweb, DNS records, and terabytes of its own data to give you the most realistic picture of your security posture available.
Detect phishing attacks in the planning stage
PENTEST WITH ONSECURITY
Pentesting for fast moving businesses like yours
Online quote & book. Real-time reporting. Hourly billing. This unique approach to pentesting has made us one of the fastest-growing vendors in the world.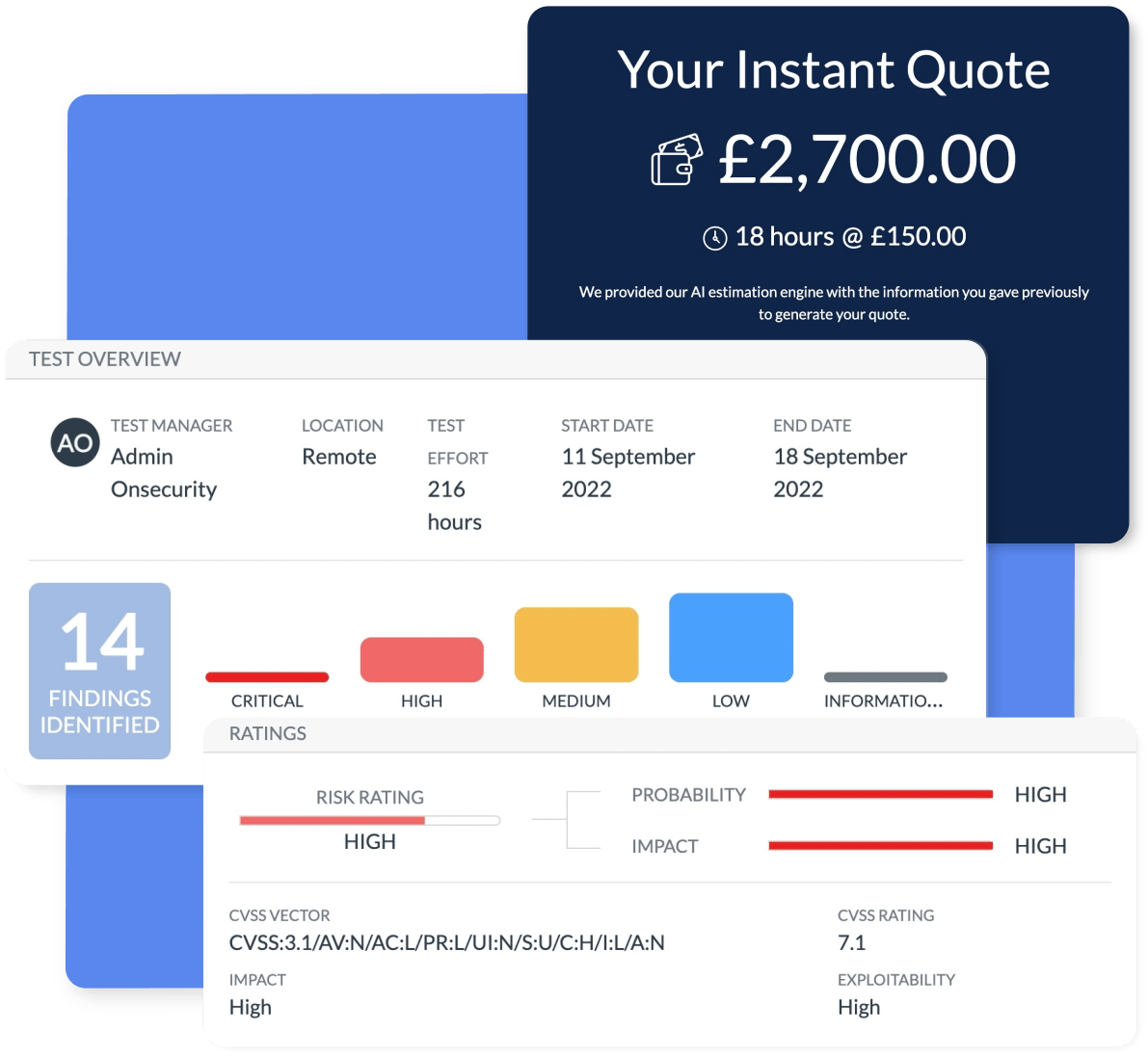 Online quote and book
Still the only pentest vendor in the world with online quote & book. Save days of back and forth; get automated quotes and book a test online in 60 seconds using our platform.
ONSECURITY PROTECT: COMPLIANCE
Compliance made simple
All the information you need to pass your security audits, in one place.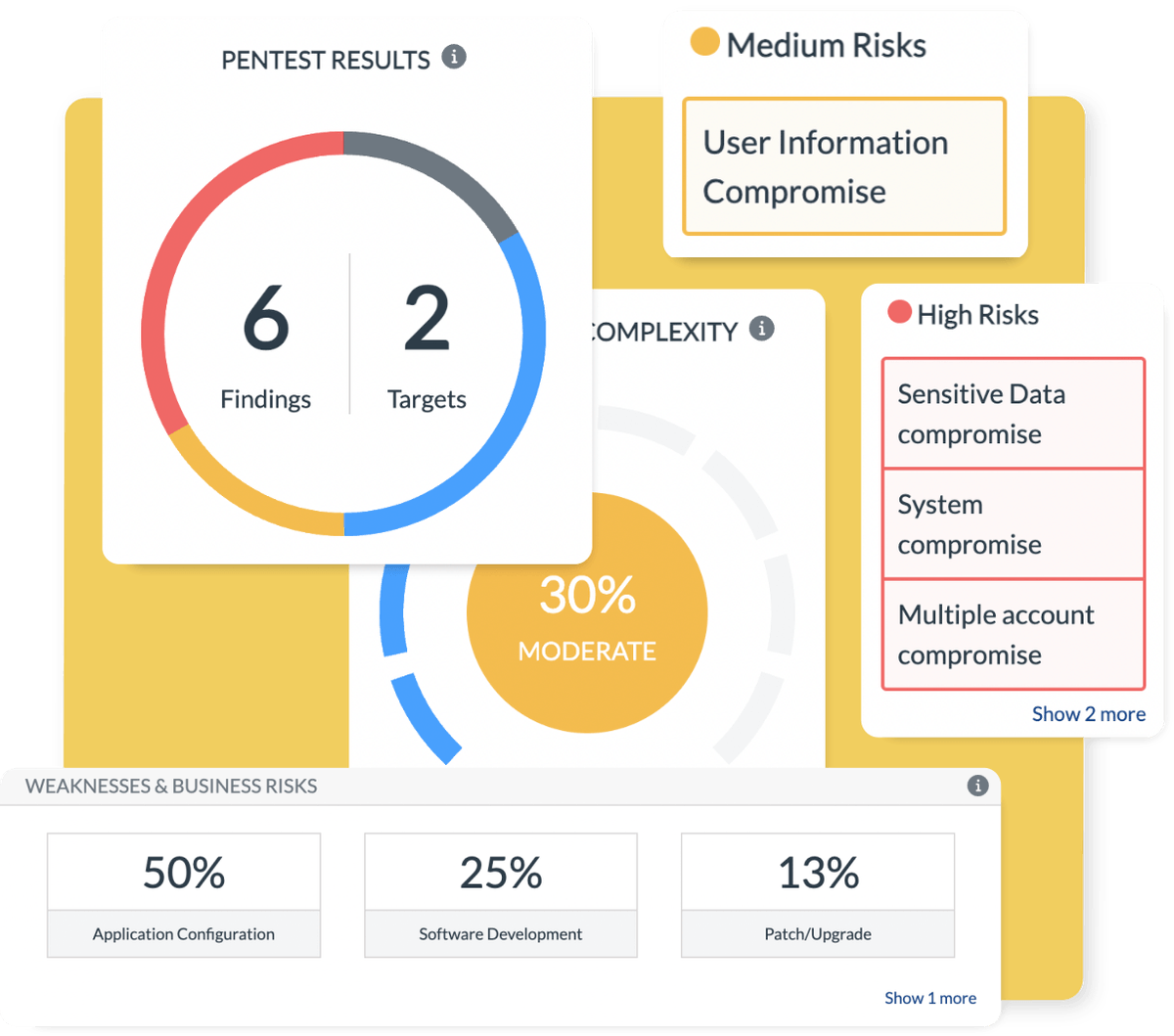 Compliance reports when you need them
Download reports at any time so you can sail through ISO27001, PCI-DSS, SOC II Type II and Cyber Essentials audits. Download historical reports from any of your vulnerability scans or pentests at any time.
The world's fastest pentesting
Integrate with your business
"What sets OnSecurity apart is how flexible their platform makes pentesting. They are much less rigid around rescheduling and willing to work in small chunks during the build cycle. This ability to call on them as-and-when made them feel part of the dev team."
Ben Francis, Head of Security & Operations
giffgaff