At OnSecurity we're always figuring out new ways to make pen-testing more intuitive. Working closely with some of our clients, we've streamlined the booking process so you can book a pen-test in just 5 minutes.
Step 1 - Pick your targets
Select a previous target or create a new one.
Give your test a descriptive name to make it easy to review your testing history.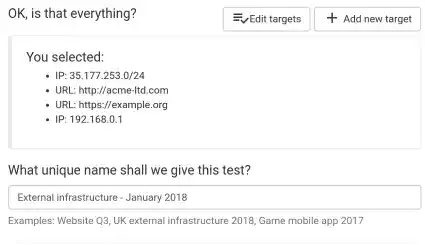 Step 2 - Set your objectives
Let us know the business objective for this test, so we have a better understanding of your priorities.
Leave logins and notes, so our testers will know about any special requirements.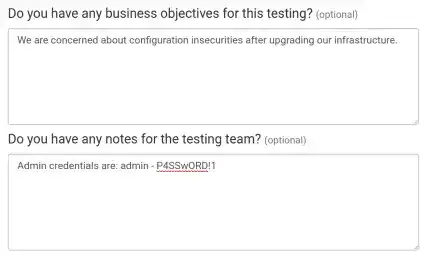 Step 3 - Review your automated estimate
You can either:
Proceed with our automated estimate, or...
Request a manually-generated quote, or...
Override the automated estimate and specify exactly how long you'd like us to test. We'll prioritize our best efforts within that timeframe.
Top-up your hours in-browser if you need to.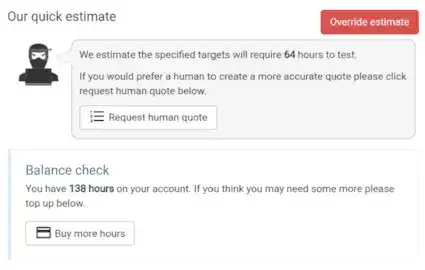 Step 4 - Schedule your test
Select a start date or choose 'ASAP' and testing will begin within 48 hours.
Check our estimated end date is ok with you.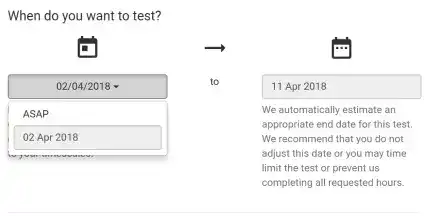 Step 5 - You're all done
That's it! All booked and ready to go in just 5 minutes. Sit back, relax and wait for the testing to begin.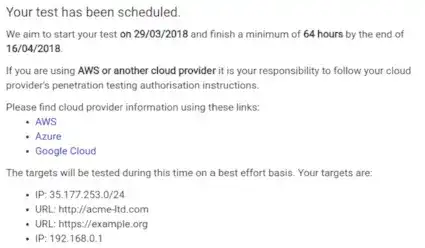 If you'd like a demo, or are an existing client with feedback on this new feature drop us a line below.
Happy testing!
The OnSecurity development team.