See your business through the eyes of a hacker
Prevent attacks before they happen with Radar, OnSecurity's Threat Intelligence platform.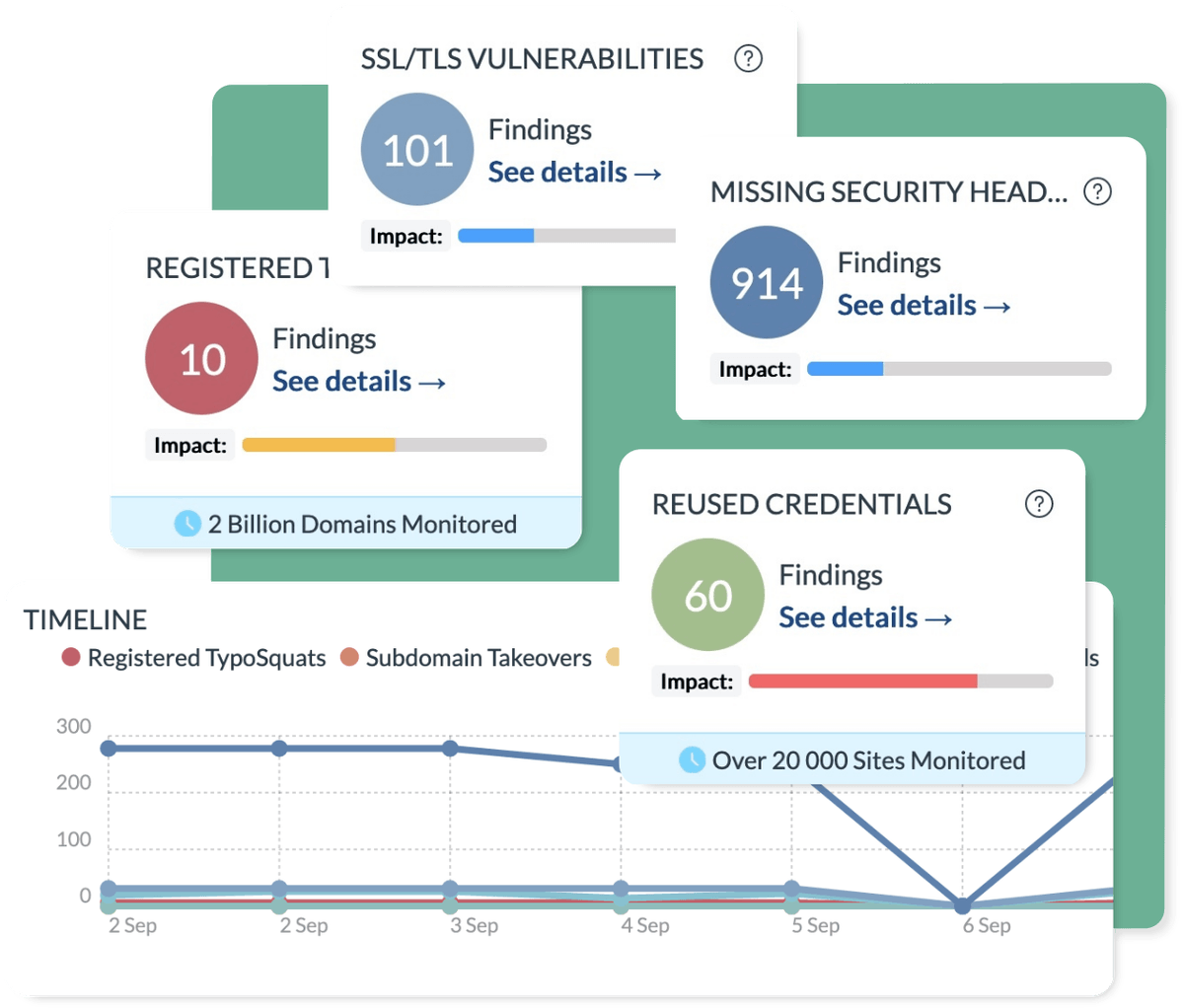 ...know what a hacker knows
Breached Credentials
There are hundereds of data breaches every year containing leaked credentials. Attackers use these to gain access to sensitive accounts at scale.
Password Reuse
Gain insight into whether your users are reusing passwords across multiple sites. Reused breached credentials present additional risk.
Domain Fraud
Identify registered typosquat domains which may be attempting to impersonate your brand, as well as subdomain takeovers that would allow attackers to manipulate user's trust in your branding.
Sub Resource Integrity
Continuous monitoring of your application sub-resource integrity, to ensure your users don't inadvertently run malicious code like Magecart.
Attack surface monitoring
Get alerted when new services are exposed on your attack surface.
Certificate Monitoring
Get alerted for newly issued TLS certificates that belong to your company, or configure your own match rules to detect potential attacks. Manage Shadow IT and detect phishing attacks impersonating you, or your supply chain partners in the planning stage.
See what a hacker sees...
Attackers are constantly trawling data breaches and scanning assets at scale to identify targets. Radar mimics these activities and provides you with the data attackers can use to target your business while also notifying you of potential attacks during the planning stages.
How it works
See Radar in Action
Watch how Radar can detect a phishing attack before the attack even takes place.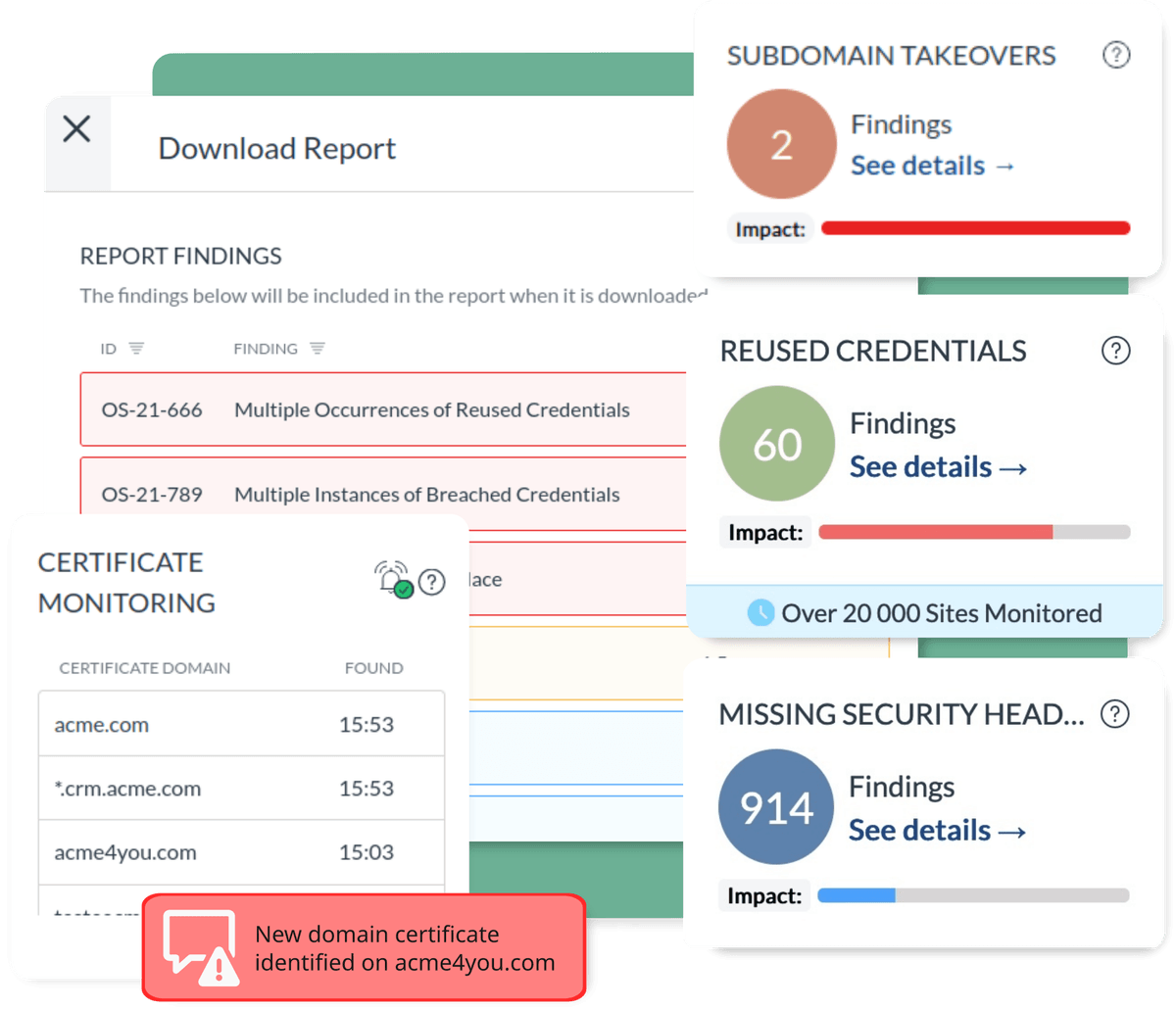 Detect
Radar identifies a newly issued certificate for a domain containing your companies name (or one of your chosen keywords) by monitoring certificate transparency logs. This means a new website has been setup which is using your companies name within its URL.
Report
Radar notifies you in real-time about the newly issued certificate. Using the information provided by Radar, you can make the decision as to whether the domain the certificate was issued for is hosting malicious content. Get instant alerts with our Slack and Teams integrations.
Prevent
If you deem that the domain is hosting content that is a potential risk, Radar will tell you all you need to know to block the planned attack. A targeted attack has been thwarted, and Radar gets back to work.