Scan watches your back, all year round.
Introducing Scan by OnSecurity. Continuous external vulnerability scanning and management of your Internet-facing assets.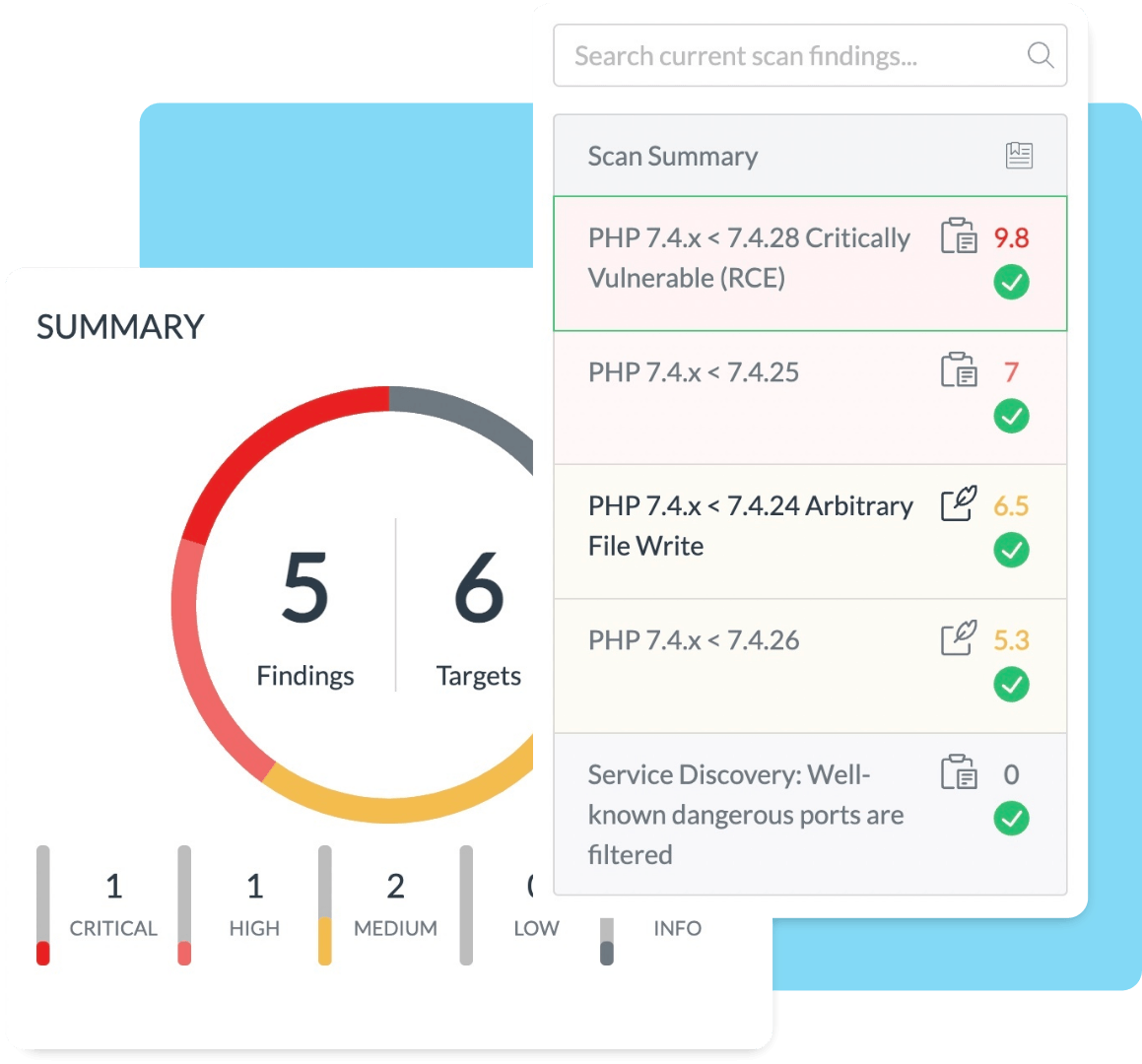 Cutting-edge Tech
The latest vulnerability scanning technology, used on every scan.
Reduce Risk
Scan runs daily on our real-time tier, drastically reducing the window of opportunity for cyber-criminals.
Effortless Compliance
Instantly show evidence of scanning to comply with SOC II Type II, PCI-DSS, ISO27001 standards.
Integrate in your workflows
Slack, Teams, JIRA, ServiceNow integration, plus a fully-featured API.
Attack surface monitoring
Get alerted in real time when your attack surface changes, so you can take action before hackers do.
Easy setup
Automatic target detection lets you start scanning within seconds.
Unpatched systems are a hacker's best friend
60% of breaches were linked to a vulnerability where a patch was available, but not applied! Scan by OnSecurity was built to stop this happening to you. Scan monitors your external estate, finding and reporting vulnerabilities in your Internet-facing infrastructure before the hackers do, so you can take action and prevent breaches.
How it works
See Scan in Action
Scan alerts you to vulnerabilities in real time, so you can stay one step ahead of hackers.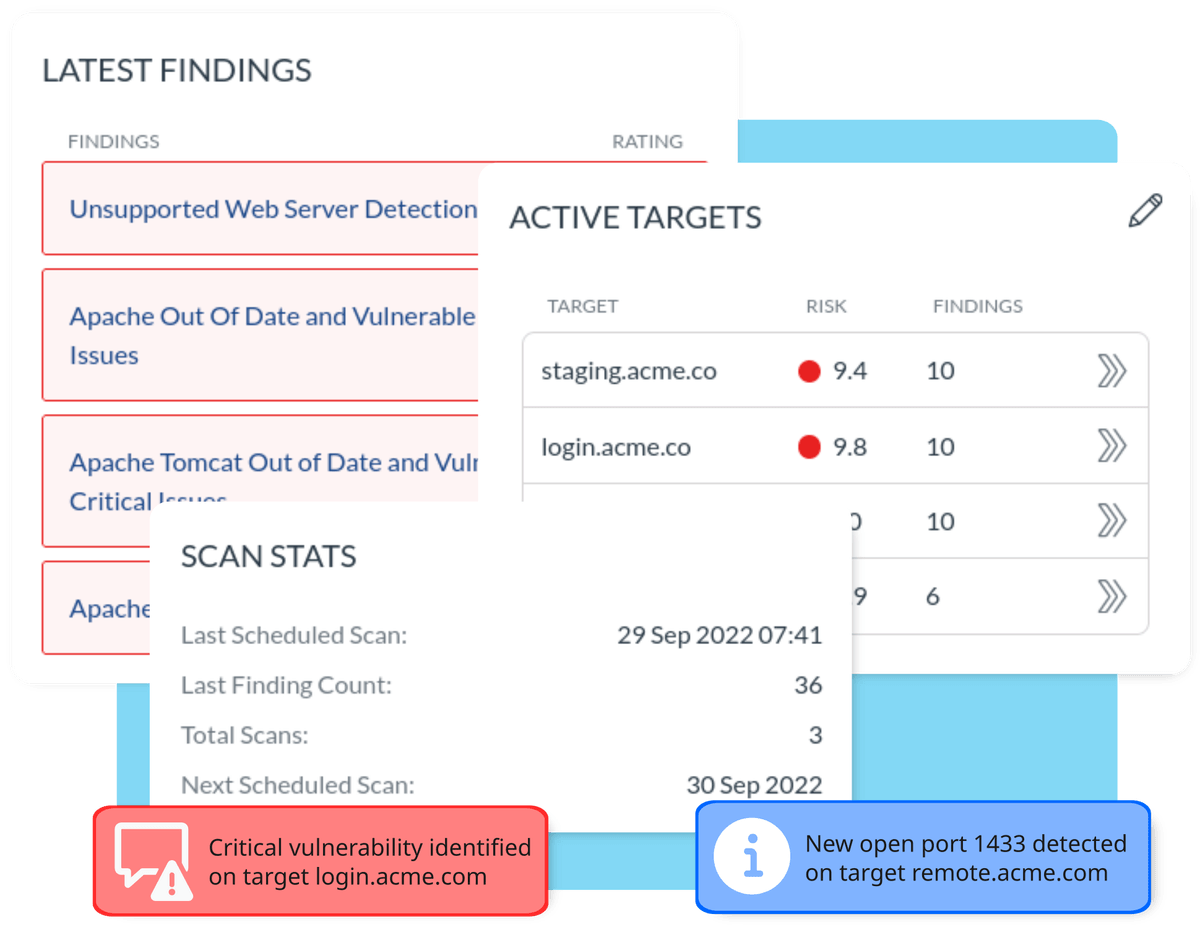 Cutting edge scanning tech
Find the most dangerous vulnerabilities before the bad guys do with our cutting-edge vulnerability scanning technology. To get started, simply add the targets you want to protect, or better yet let us detect your targets with our OSINT technology.
Round-the-clock protection
Scan gets to work, identifying and detecting vulnerabilities in your targets. It works 24/7 on our real-time tier, and will let you know as soon as a new vulnerability arises. Our actionable findings tell you what the problem is, where we found it and what you need to do to take action immediately to fix the problem and stay safe.
Attack surface monitoring
Continuous, real-time attack surface monitoring. Scan will notify you as soon as a new port or service opens on your Internet-facing perimeter, so you can stay in the know and keep your business safe.